Introducing a Revolutionary New Way to Teach Reading. Reading Blocks: A Step By Step Method to Teach Reading! Fast! Simple! Effective!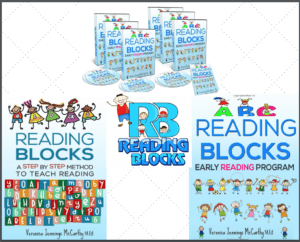 Do you know someone who is struggling with learning how to read?
Maybe you are a  parent that is watching your child lose all self-esteem because he or she feels like a failure because of not being able to read.
Have you ever watched the heart breaking sight of a struggling reader giving up?
I witnessed all of this personally as a parent and then later as a teacher so I know what you are going through and I can help!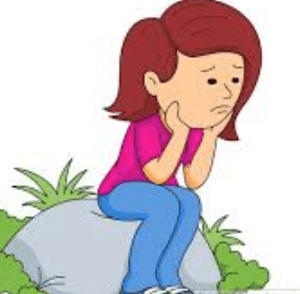 As a parent, I watched my daughter's spirit sink as she fell farther and farther behind her peers at school. Nothing seemed to work in teaching her how to read, and we tried everything! Eventually I found a  program that would work to teach her how to read but at a price. A huge price! I had to take out a second mortgage on our home to pay the bill. That's what began my journey into how a struggling reader learns to read, and ended with this reading program.
I pledged to myself that I would find out how to give other mothers a way to teach their struggling children how to read without having to take out a loan like I did. I wanted to help others not have to go through this trauma, and it was a trauma! Any mother whose child struggles with learning to read knows just what I am talking about.
As a teacher, I worked with a client load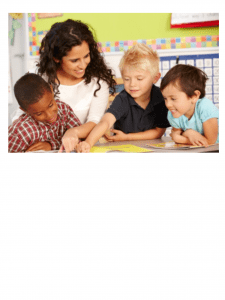 of over eighty learners per week. Most of my learners were kids who might only be in school for a couple of months. Their parents moved frequently to follow the available work in their field. The program I used had to be quick and effective in order to reach this set of struggling readers. I needed a program that eliminated all the time consuming fluff and just got to the heart of the reading process. I also needed a program that worked with all types of struggling learners.
I bought every reading program I could find and tried them all out!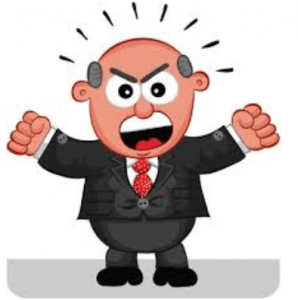 None of the programs did what I was looking for so I developed my own reading program after hundreds of hours of research and and tons of trial and error.
This is the book I was always looking for but could never find when I was searching for the best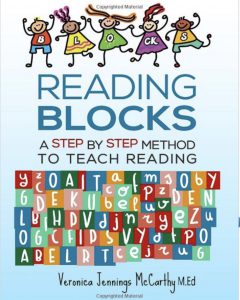 way to teach struggling learners how to read, and do it quickly.
Unique Components of Reading Blocks
A Simple and Effective reading program that works!
Includes all materials -lessons-games-activities-mini decodable readers and more!
A complete step by step, multisensory, phonics based, reading program, which can be customized for any age learner and any learning difference.
An original "Wall of Knowledge" scope and sequence which allows the instructor and learner to "see", and understand exactly where they are on the path of learning to read, as well as exactly where they are going.
Fun activities and unique reading material for each reading block that is perfectly matched to the skills being learned at that level. This takes all the guess work out of finding appropriate material to use for practicing new reading skills.
An easy to follow format which does not require months of training and a huge financial commitment.
An exclusive method that can be used by Teachers, Parents, Tutors and Reading Specialists alike; no training or background is necessary.
A multisensory program that is based on Orton-Gillingham methodology.
An easy, fast, and effective assessment which is crucial for designing a customized reading plan for each unique learner.
The ability to begin the program at a level appropriate to each learners' needs, based on the assessment. This component saves time and minimizes boredom.
Good For All Ages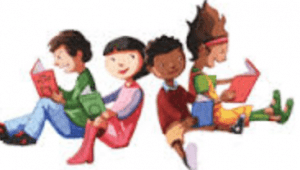 This program can be used in Kindergarten to Grade 3 when learning to read and in higher grades when there are gaps in a person's reading skills. Reading Blocks can also be used with adults struggling to read even though the content is for younger ages.
Fry Sight Words Included
Each block only contains skills which were taught and practiced in a previous Block. Sight words do not always follow phonics rules but are necessary for fluent reading, so they are included in each block. The sight words were chosen according to the skills being taught in that Block as well as frequency of use.
Controlled Text
As a Reading Specialist, it was always frustrating using a reading program that included so many words that were too advanced for the level of the reader and never strategically taught. The reader would become frustrated and self-esteem would plummet. This program uses very controlled text and every skill is taught first and then reviewed periodically throughout the program. This ensures a high level of success for the reader.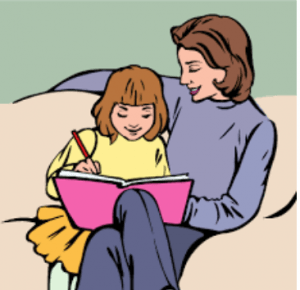 Designed For Anyone to Use – No Training Needed!
I wanted Reading Blocks to be an inexpensive resource for anyone to be able to use to teach anyone how to read.
The Reading Blocks program can be used effectively with individuals who have: Autism, Dyslexia, Central Auditory Processing Disorder, ADD, ADHD, Downs Syndrome, and other learning challenges.
The Reading Blocks program combines literacy research and brain research with common,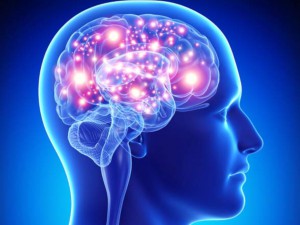 inexpensive office supplies, and explicit instructions to form a unique and powerful reading program for Everyone!
SALE OPTIONS BELOW!  
Number of items in cart: 0
Your cart is empty.

Total:

$0.00